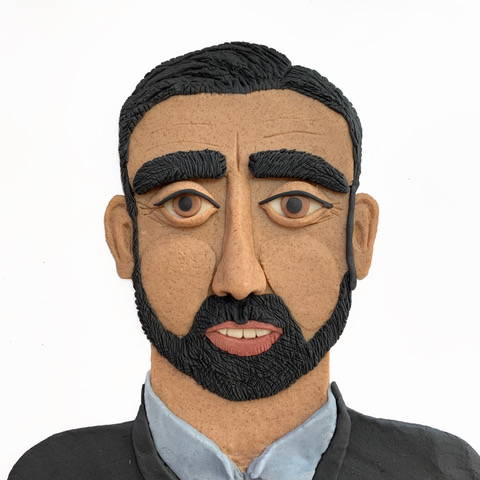 What is it?

Empathy means you try to understand how someone else might be feeling. With empathy you can recognise and understand another person's emotions. If you are growing empathy you might try hard to imagine what it would feel like to be them and how they might be seeing things. You are listening and believing that person.
What does it look like in our classroom?
When we hear a story we can imagine what the character in the book might be feeling. When we notice someone is sad we try and imagine things from their point of view.
What does it look like on our playground?
If someone is left out we imagine how that might feel and ask them if they would like to play with us. We see that someone is disappointed and tell them that we notice that this is how they might be feeling.
Ages 9 - 12 FULL video Guess Who
Person of the week: Adam Goodes
"People need to get around her. She's 13, she's uneducated. If she wants to pick up the phone and call me, I'll take the call. It's not a witch hunt. I don't want people to go after this girl."
Adam Goodes is a first nations, former Australian of the year. He once played professional AFL and has since created a foundation that support Indigenous children to gain access to excellent education from preschool through to Year 12 and into University.
There are many parts to Adam's story. Here is a snippet.
One day Adam was playing AFL. He was about to kick the ball from the sideline when he heard someone call him an 'ape' - which is a very racist term meant to hurt and humiliate people of colour.
Adam turned around and pointed out the person - she was 13 years old and immediately asked to leave the stadium. Adam himself left, completely heartbroken at the racism directed at him.
The following day he spoke out about his hurt but also urged people to not go after the girl, stating that she would not have been completely aware of the gravity of her actions and that she was no doubt now suffering too. Adam was full of empathy, compassion and forgiveness.
However, the Australian public did not like Adam calling out racism and for years he was booed by crowds every time he touched the ball. This took its toll on Adam's mental health. He retired from AFL but continued to speak out about racism and its devastating effects.
K - 2
What would you do if someone was racist towards you?
What feeling words describe how Adam may have been feeling when he was called the name?
Why do you think it is not ok to be racist?
3 - 6
Why do you think it is not ok to be racist?
How do you think the 13 year old girl may have been feeling when she was sent out of the stadium? And then the next day before calling Adam to apologise?
Why do you think the Australian public booed Adam for so long?
Create your own empathy card. What does bravery look like to you?
See lesson ideas for all stages on DIY character strength cards
K - 2
The Invisible Boy - Trudy Ludwig
3 - 6
El Deafo - Michael Berry
Wonder - R.J. Palacio
ALL Chapter books - pause and reflect: how do you think the character might be feeling? Why? What do you imagine they are thinking?